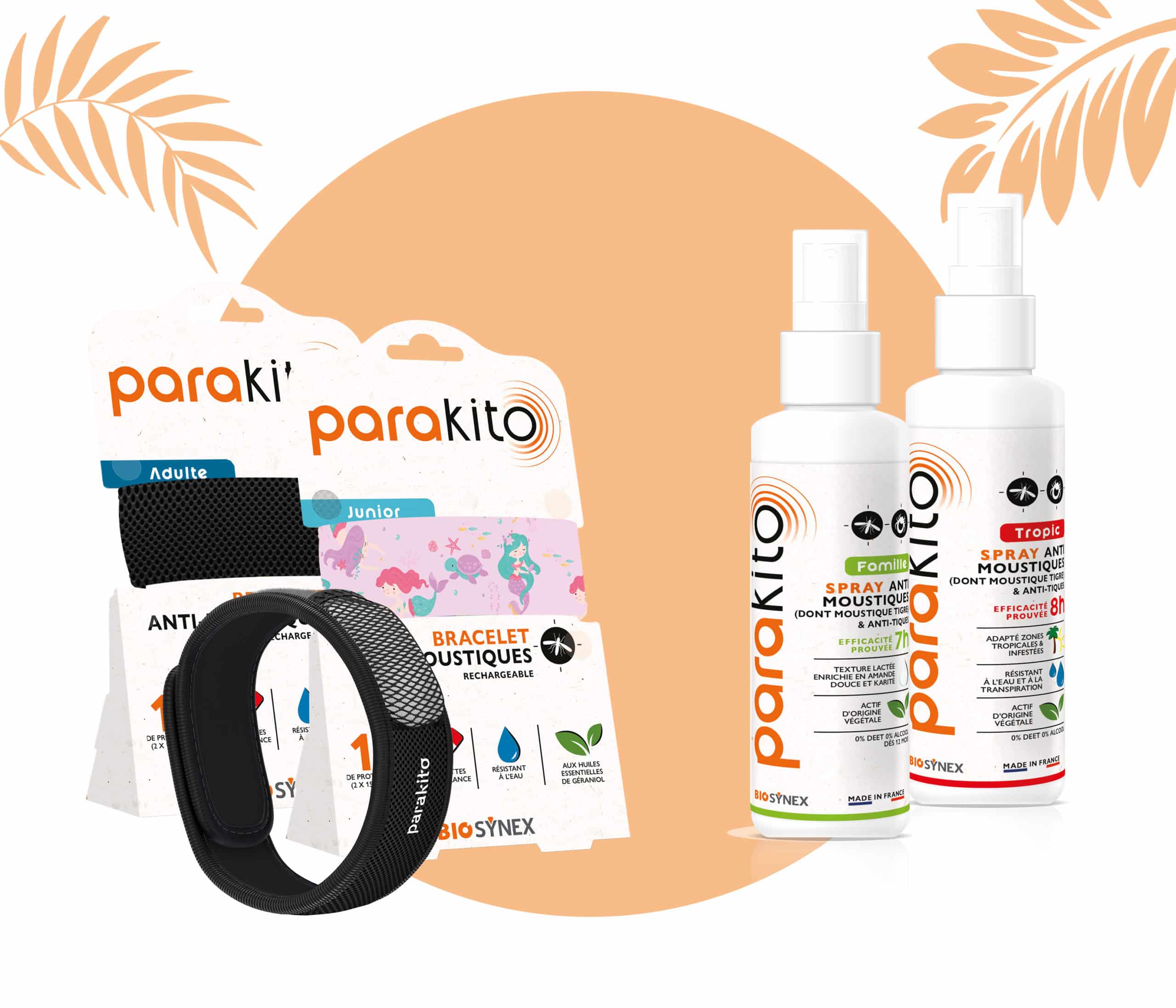 PARAKITO offers a range of anti-mosquito bracelets which, thanks to a controlled dissemination of essential oils, act as a mosquito repellent.
PARAKITO also offers a range of sprays (waterproof, moisturising or sensitive skin) to really protect you from mosquitoes and ticks.
This is THE solution to stop mosquitoes from biting you.
Order this product range
3000
That's number of species of mosquito catalogued worldwide. They like large bodies of stagnant water where they lay their eggs. Only the females bite because they need the protein to make their eggs.
How do mosquitoes find you?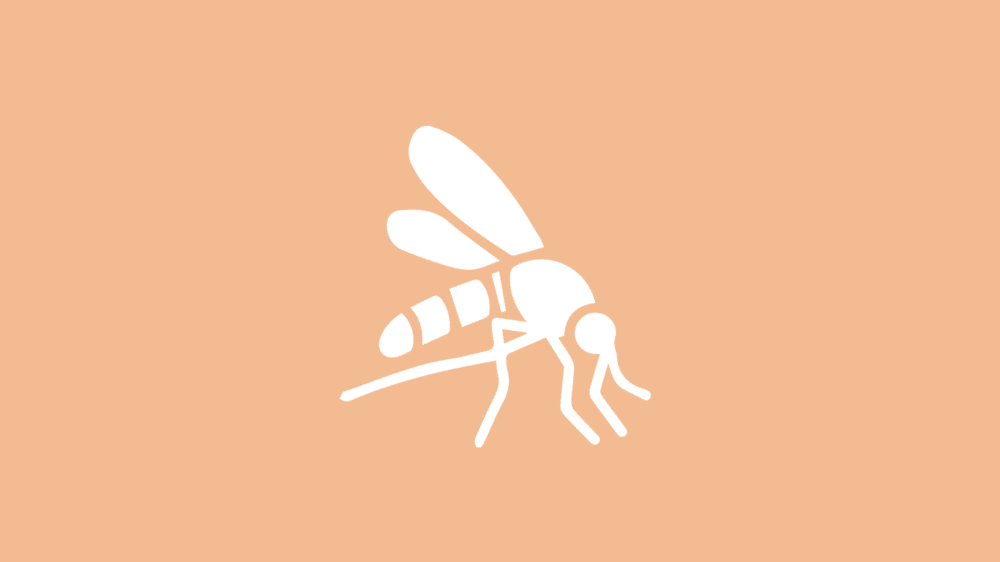 30 meters
The females can sense our respiration and body odour.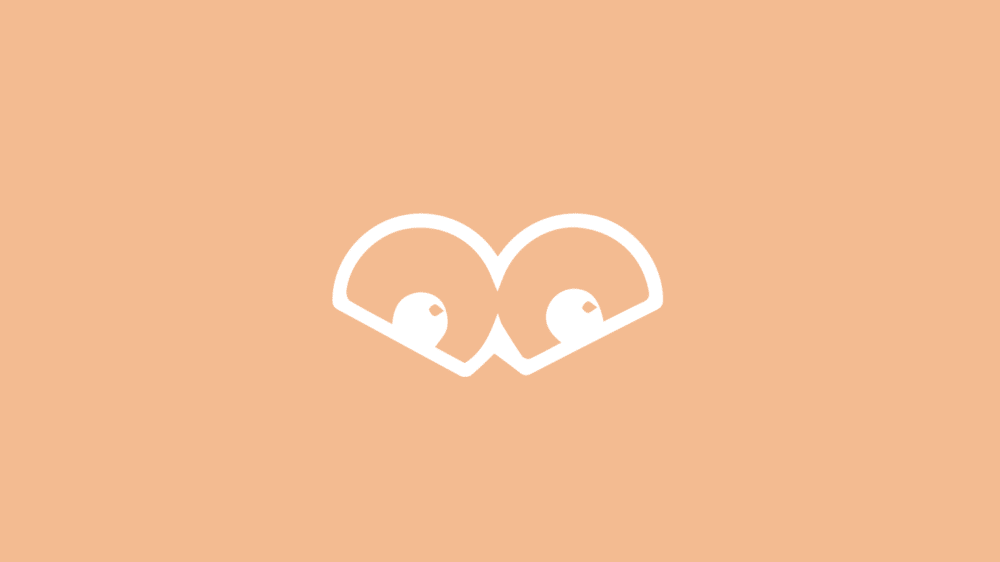 5-10 meters
They can see us and are especially attracted by dark and bright colours.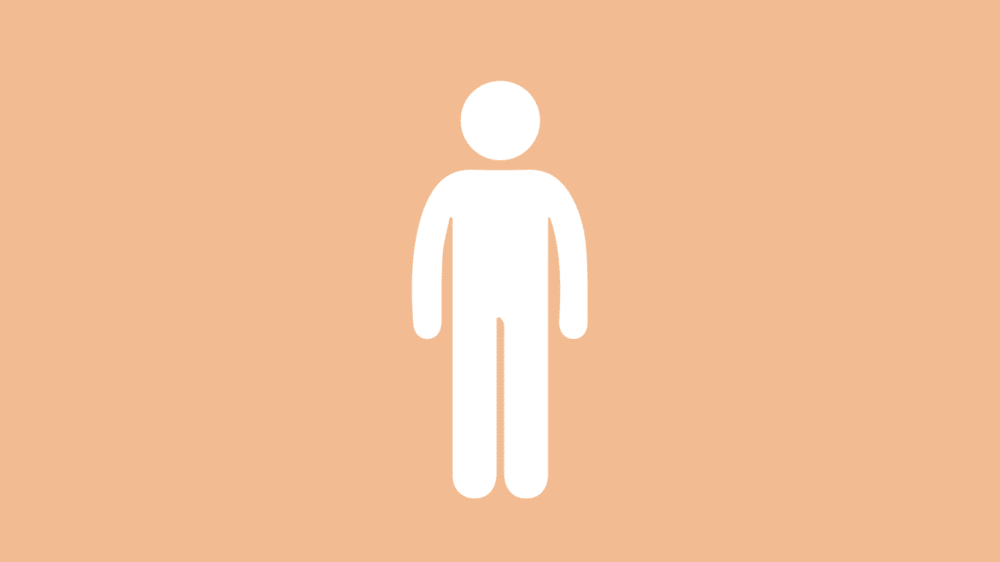 1 meter
They can detect changes in our body temperature and fly close enough to sense the blood pulsating through our veins.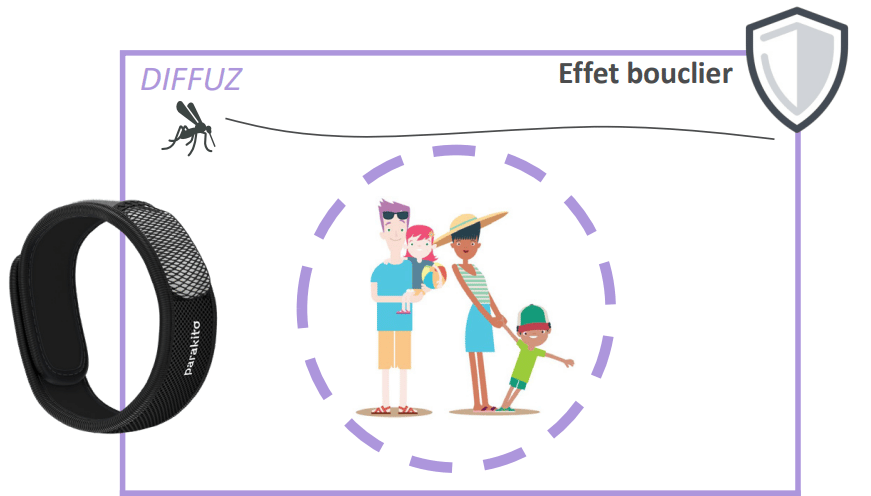 The shield effect of our PARAKITO bracelet serves to mask your smell so that mosquitoes do not detect you.
Protected, you can thus move about in complete peace of mind without being bitten.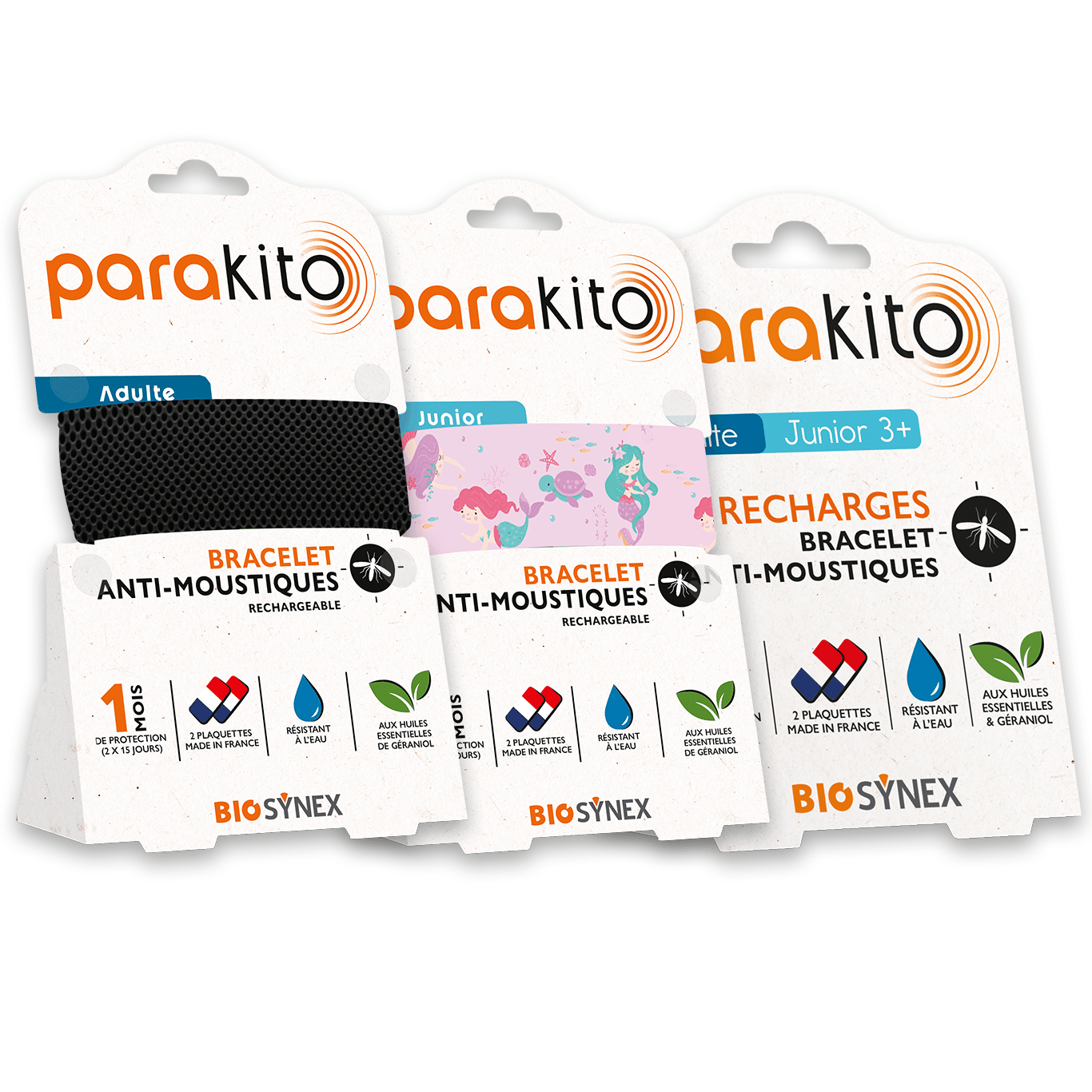 Parakito mosquito repellent pellets inserted into Parakito wristbands release an odour that confuses mosquitoes, preventing them from finding us and biting us, thanks to the diffusion of a mix of essential oils specially developed to mask human body odours.
• Up to 15 days per pellet
• With geranium essential oils
• Waterproof and for the whole family (pregnant women, sensitive persons and children from 3 years)
The armouring effect of our mosquito protection sprays repels the mosquito, which then leaves to find other prey that has not protected itself against its bites.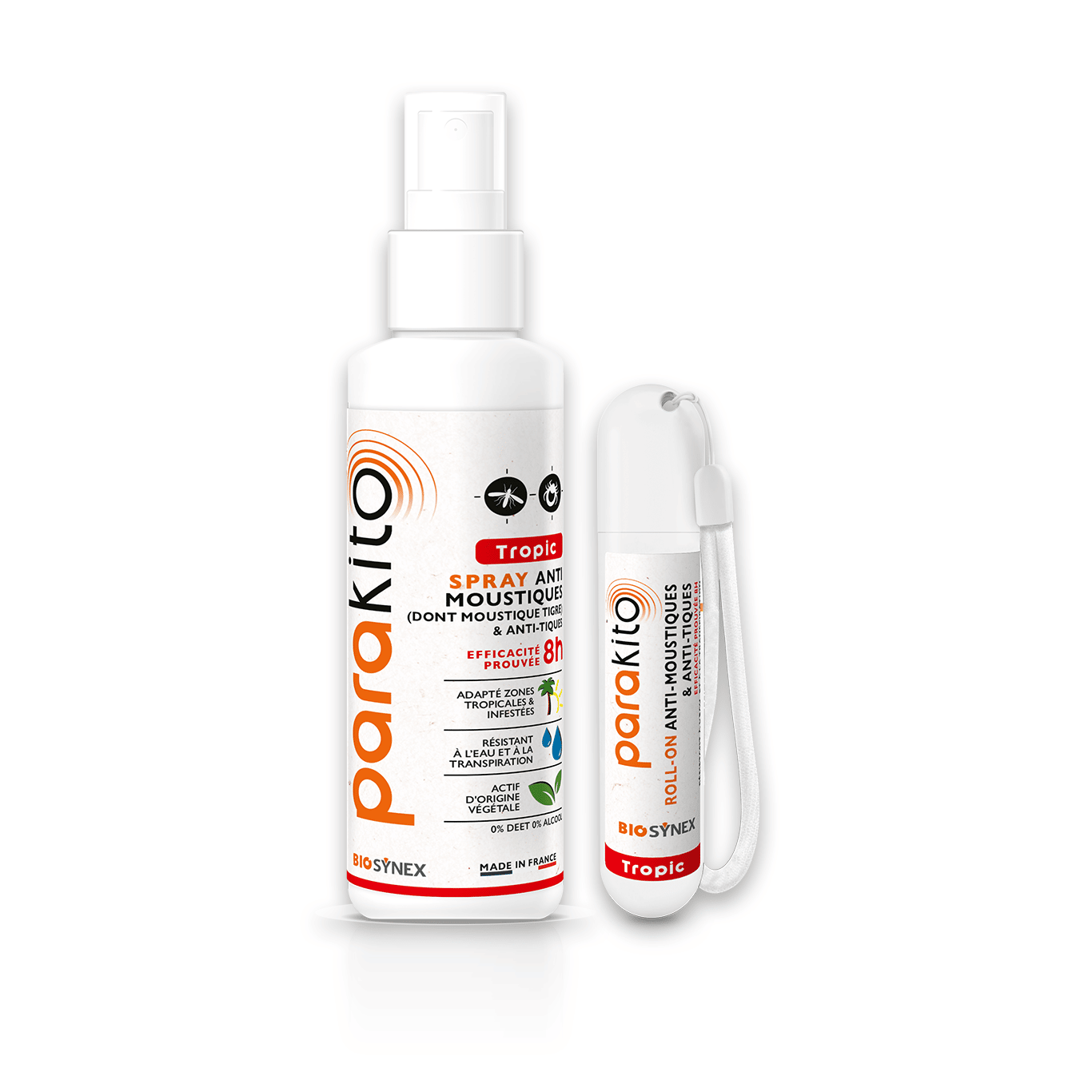 Our tropic spray and roll-on are water and perspiration resistant and have a proven effectiveness even in extreme conditions. From the age of 36 months, these products are suitable for tropical and infested areas and offer 8 hours of protection against Anopheles gambiae, Aedes albopictus (tiger mosquitoes), Culex mosquitoes and ticks.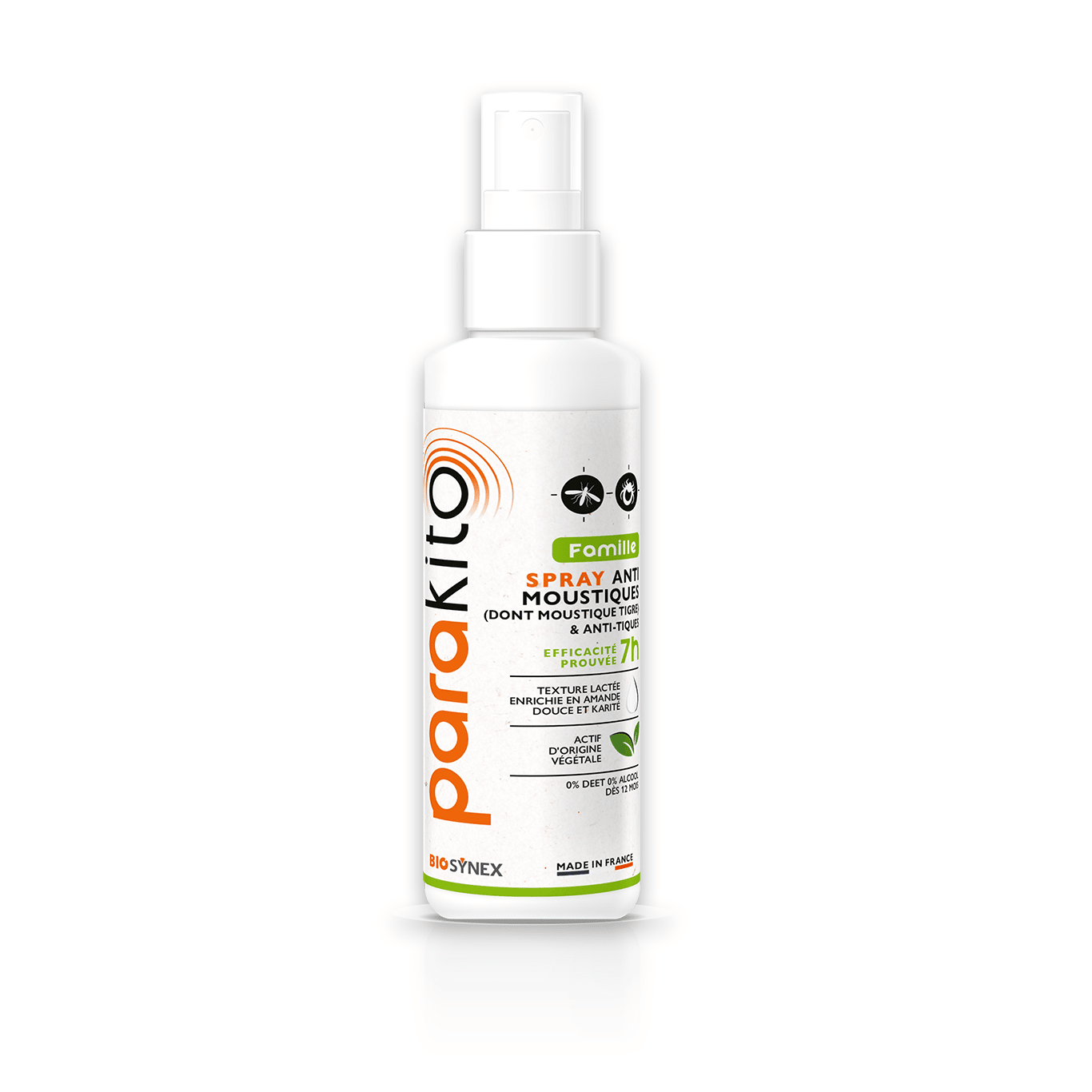 Our family spray is suitable for sensitive skin and the whole family. From the age of 12 months, it offers 7 hours of effectiveness against tiger & Culex mosquitoes as well as ticks. You will love its milky texture enriched with sweet almond and shea butter.
Innovative formulas using patented technology.
Tried, tested and verifi ed by independent laboratories.

Solutions for everyone, whatever the situation.
Each Parakito formulation has been designed to meet the specific needs of the end user (including pregnant women and babies).

Products with plant-based ingredients.
Each product has been developed to guarantee maximum protection or relief.
After-bite range
Do you want to relieve your bites? Discover our after-bite range.