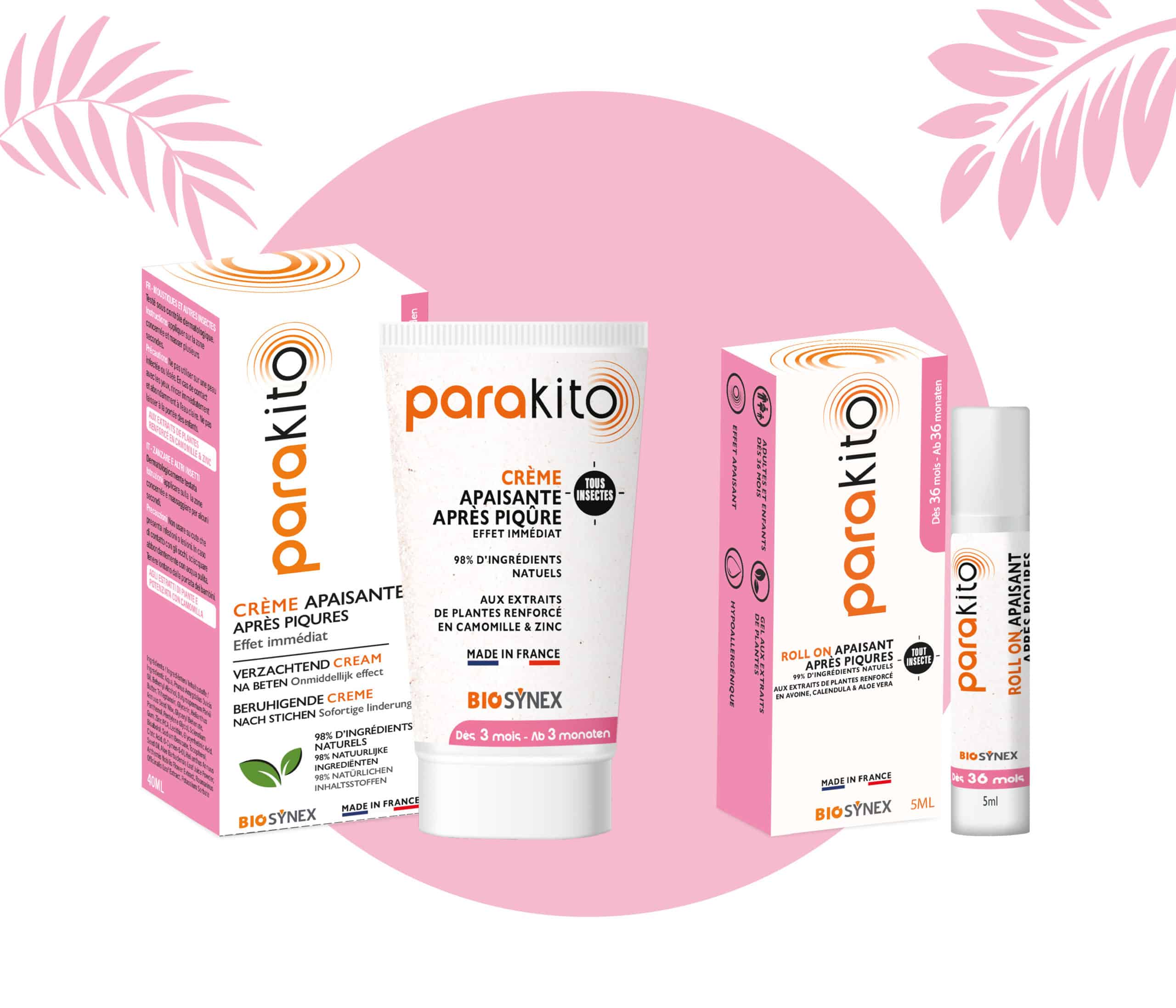 Our brand PARAKITO has several after-bite solutions.
With its after-bite cream and its refreshing after-bite roll-on, PARAKITO is your best ally in soothing unpleasant mosquito bites.
Don't let bites spoil your daily life, find our PARAKITO ranges in pharmacies.
Order this product range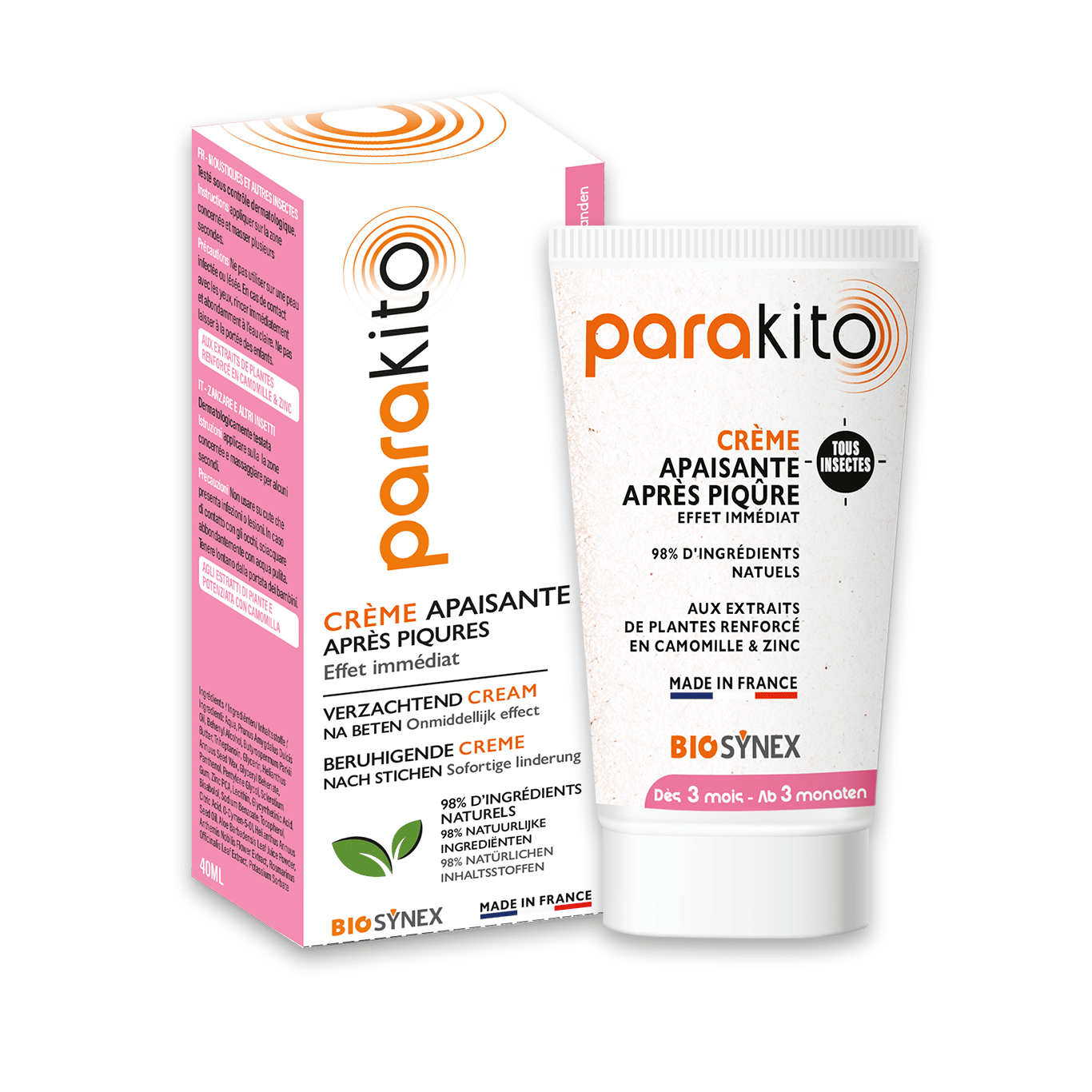 Our after-bite cream has an immediate soothing effect. Reinforced with chamomile and zinc, it will effectively relieve your mosquito and other insect bites.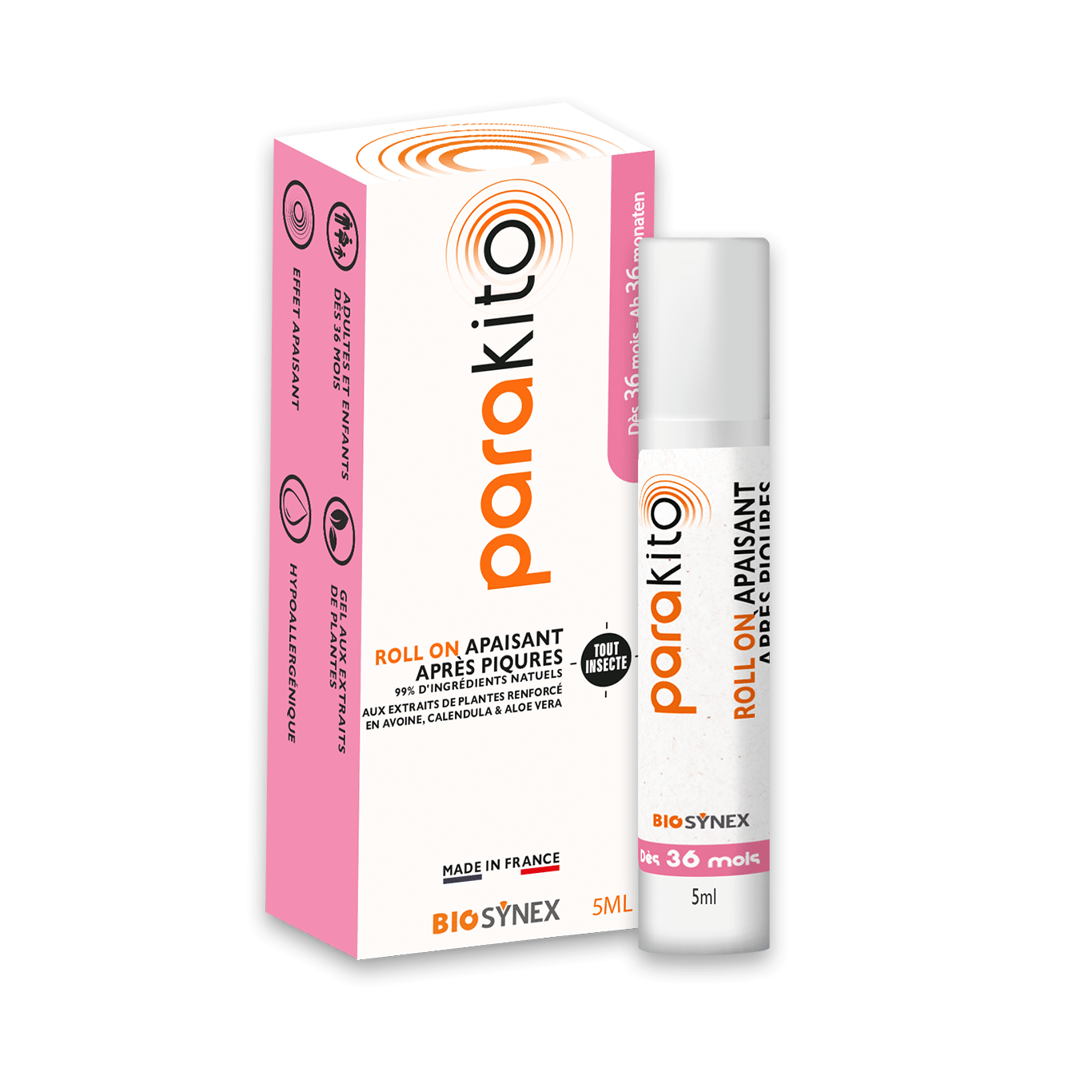 Our soothing and refreshing roll-on gel is made with plant extracts. We use oatmeal, calendula and aloe vera for their soothing properties. Himalayan cedar, virola and juniper essential oils for their anti-inflammatory properties, and menthol for its cooling effect.
Anti-mosquito range
Do you want to protect yourself from bites? Discover our anti-mosquito range.