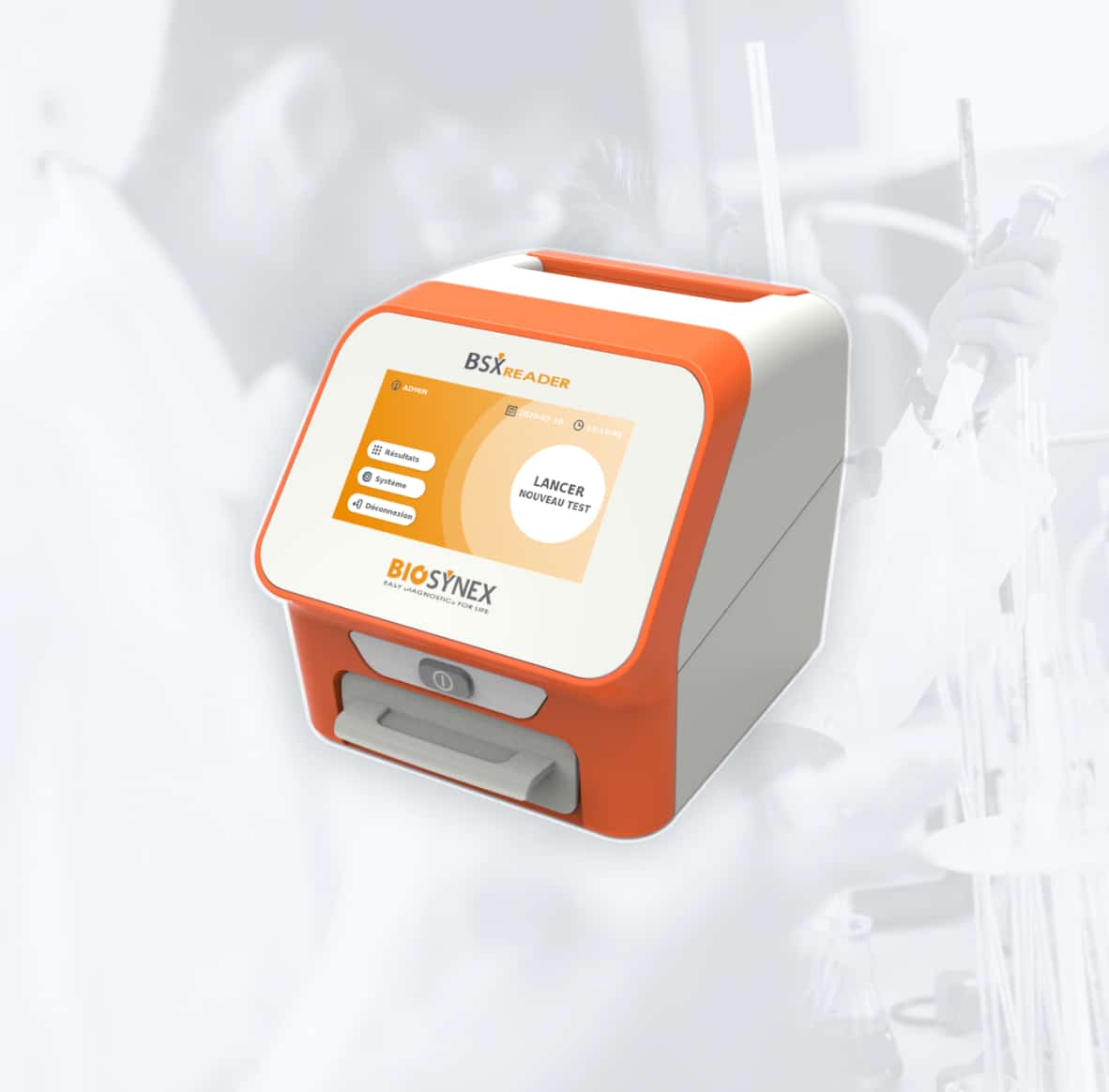 The BSX READER® is a highly sensitive and robust reader for use with the BSX range of rapid diagnostic tests (RDTs) offered by BIOSYNEX. This flexible and reliable system allows users to read and interpret their results in a standardised and automated way. The instrument will guide you through the testing procedure with a series of messages and animations displayed on the touch screen.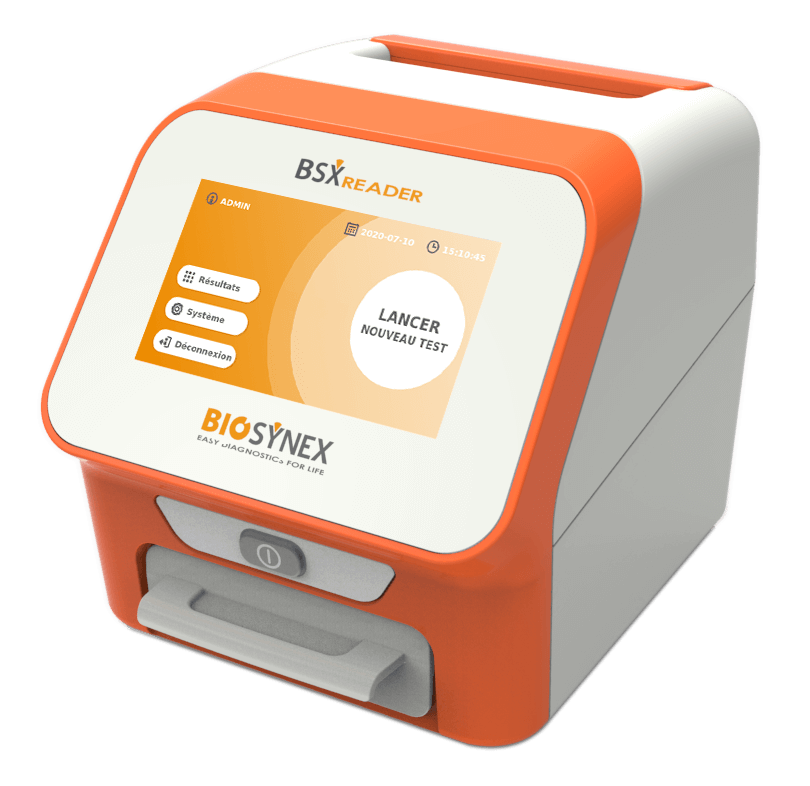 Standardised and automated reading and interpretation, eliminating inter-operator variability.
Complete traceability. Patient, cassette and operator traceability, to optimise result delivery.
Can be connected to the LIS.
Wide range of tests available. BSX range offering solutions in virology, bacteriology, women's health and toxicology
Easy to use and intuitive Easy to handle and use with touch screen.
Video
Our product line
These products might interest you